I had to replace a rear wheel before leaving for a longer group ride: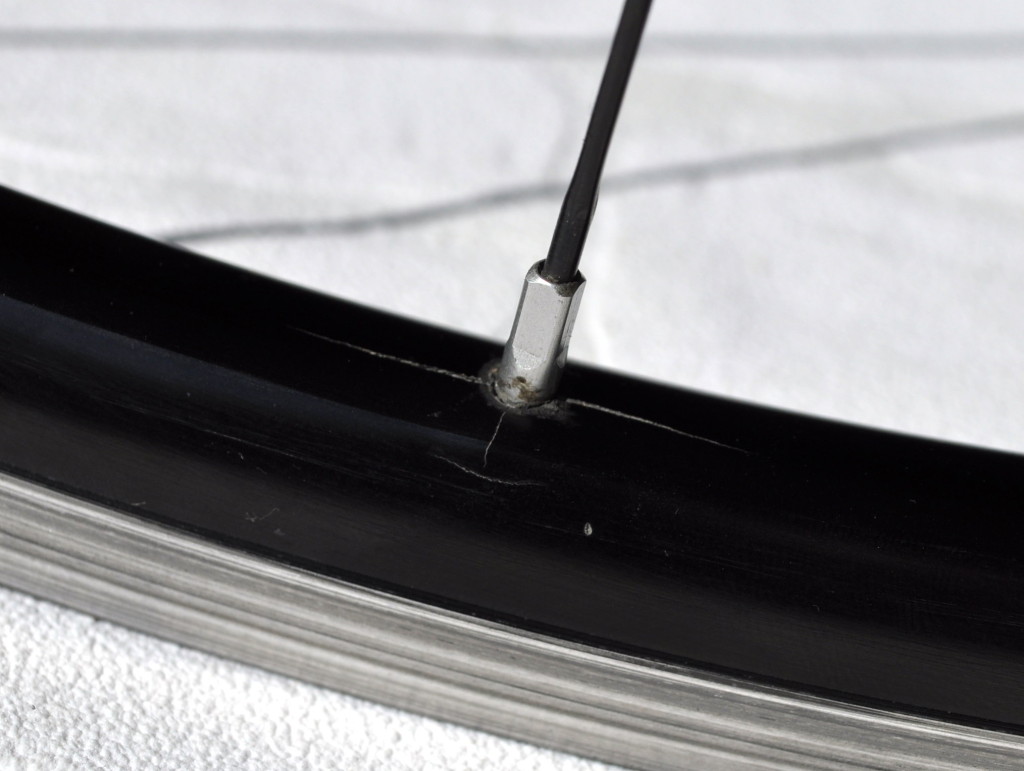 Drive-side spokes were tightened to 100Kg, which was just barely enough for non-drive side not to go slack.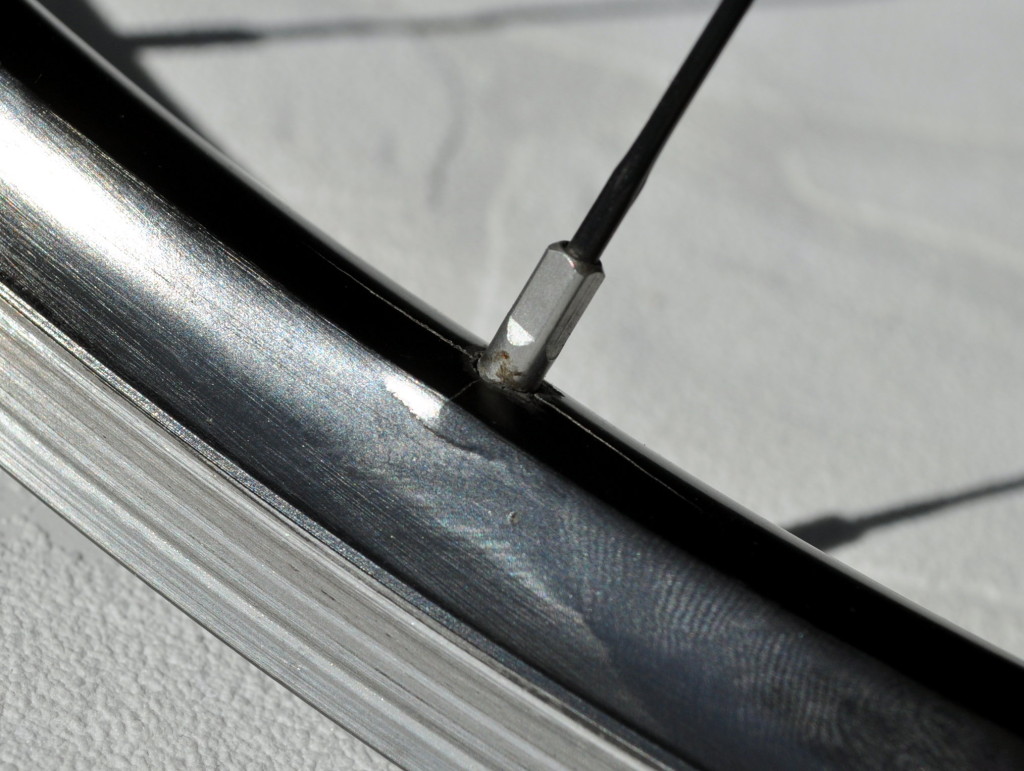 That was the most prominant crack, but not the only one – in fact, all drive-side sockets have developed smaller or bigger slits: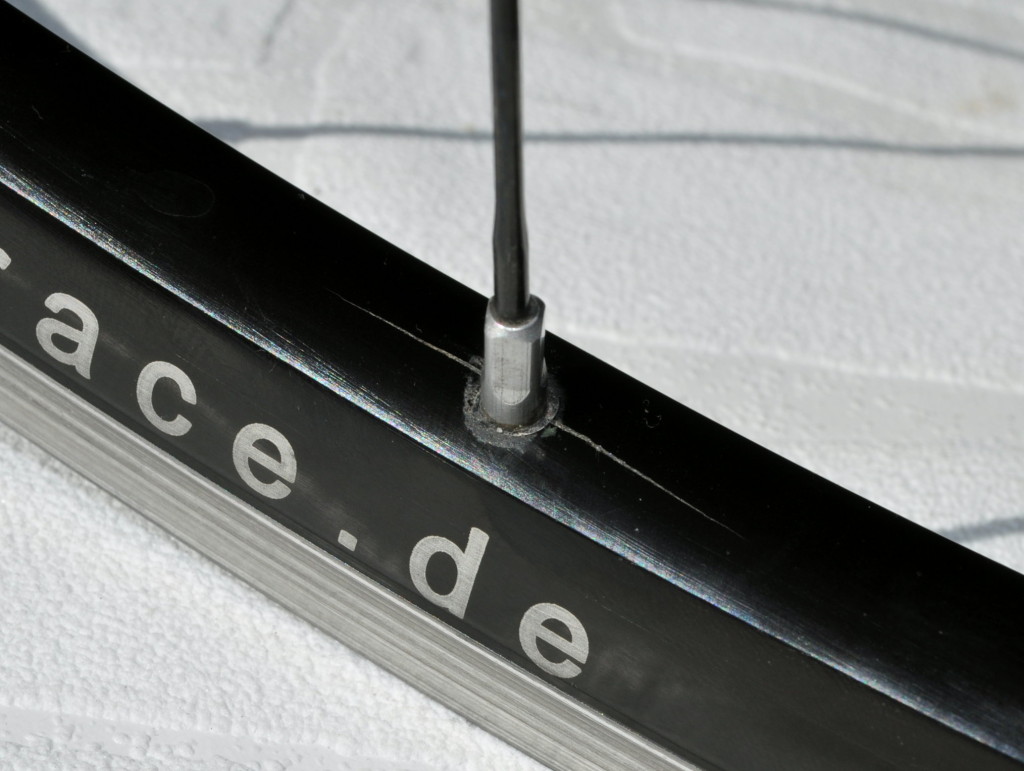 This was an ultralight-class wheel with 24 spokes and under 400g rim. Weight-limited to 80kg, which I fit in, but without any reserve, has served me for some 10K kilometers. So I have decided not to send any claims to a vendor, but also not save on spoke number the next time – or use more meaningful 16/8 spokes.

Update: In just two weeks the pair front wheel collapsed in a small crash, so this ultralight wheelset does not serve me any more.