Need 29″ studded bike tires? Not that many options out there. I'm aware of:
Kenda Klondike (2.1″, 400 non-sharpened spikes, 1464g)
Nokian Extreme (2.1″, 294 sharpened spikes, 990g)
Schwalbe Ice Spiker Pro (2.25″, 402 sharpened spikes, 1170g wired / 890g folding)
2 years ago I wanted my winter tires to be wider and was ready to pay for the higher-end lighter option, so I bought the folding Schwalbes.
They hold fantastically on ice and pull fantastically in snow or slush. One serious disappointment was that the scale showed 1040g, or 15% over the specified weight.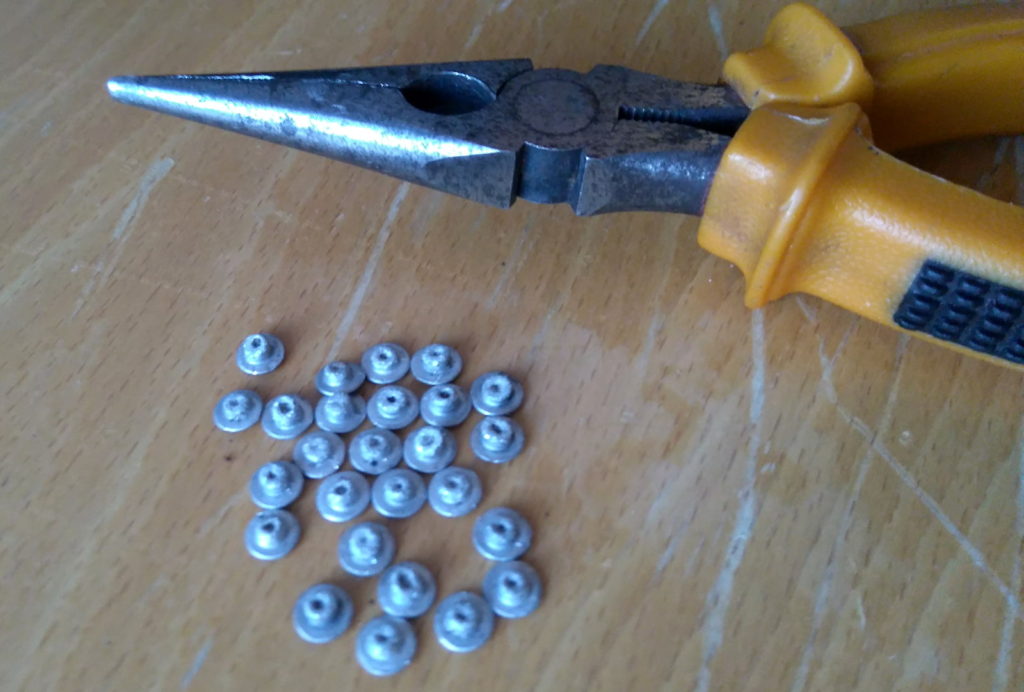 Now the second one. In just two winters, nearly all spikes from the central row of the rear tire have lost their hardened tips. The soft (probably aluminium) base squeezed down and became nearly flat, hidden inside the rubber knob. Some of the (former) spikes are pictured. It is relatively easy to replace the spikes, but I have a feeling that the rubber base is now weakened and the replacement drops out quickly.
The central row is probably not critical; two adjacent rows are in contact with the ground, and have lost just a few spikes. One must note that Kenda and Nokian just do not have that central studded row.